We recognize that all of our patients are unique and deserve to receive orthodontic care that reflects their individual needs. Our experienced and talented team is committed to working with you and your family to create a comfortable, stress-free, and rewarding orthodontic experience every time you visit our practice.
We are pleased to welcome you and your family, and we look forward to working with you.
---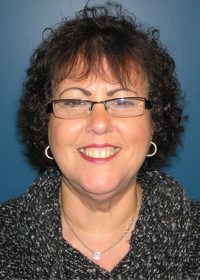 Amy
Office Manager
Amy is our office manager and chief problem solver! She does everything she can to make our practice run smoothly and ensure that the patients have a great experience in the office. She likes to see patients have a positive interaction with all aspect of their treatment from their financial concerns to their treatment needs. Our team has been together for many years and we attribute this to Amy's management skills.
Amy and her husband, Dr. Tucker, have two grown married daughters. She enjoys cooking, gardening, decorating, and spending time with her family.
---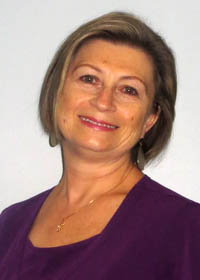 Tatiana
Orthodontic Assistant
As an orthodontic assistant and technician, Tatiana helps with sterilization, creates models, and does lab work like making retainers! She is also a Russian translator for the office when needed. Tatiana enjoys everything that she does, from making sure that the office has a great appearance to keeping the office up and running and ensuring everybody has what they need to function properly.
Tatiana and her family have lived in Brooklyn for 15 years. She enjoys being active in the community, whether she's going to church, shopping, or hiking. She is always willing to share a recipe!
---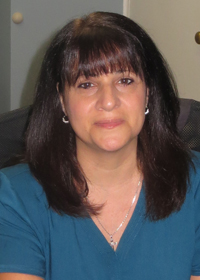 Anne
Front Desk Receptionist
Anne's smile is one of the first things our patients see when they come into the office. She schedules appointments and helps with records prior to patents beginning treatment. Anne's favorite part of her job is interacting with our patients. She loves seeing the smiles on their faces when their braces come off and they're happy with their progress! Anne also appreciates working in such an easy-going environment where everyone gets along. The doctors are dedicated and their professionalism spreads from parent to patient to staff.
Anne enjoys spending time with her husband, daughter, and son. They like to go out to dinner together, go to the shore, and play board games. In her spare time, Anne likes to read and bake.
---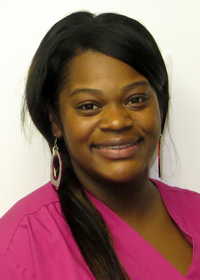 Doreen
Assistant and Front Desk Receptionist
Doreen is very caring and friendly, and it shows in all that she does, whether she's assisting our doctors or working at the front desk. She is always happy to tell patients about her experience with braces, which really puts our nervous patients at ease. She is very positive, energetic, and is always ready and eager to learn new things and give ideas on how to improve the office. She is a team player, which makes her very easy to work with. Doreen's energy and constant smile really brighten our office.
On her free time, Doreen is a Zumba instructor. She loves to dance and create choreography to different types of music. She also loves spending time with her family and cats.
---
Leslie
Assistant and Front Desk Receptionist
Leslie is so excited to work in orthodontics; she is currently in school majoring in Health and Nutrition Sciences, planning a career in dentistry! When she is not busy with school, she is here with us, as an orthodontic assistant. Leslie not only works in our office, but she is a patient as well. She enjoys wearing her porcelain braces, and offering advice to patients in similar orthodontic phases. If anyone should have a question about computers in the office, they head straight to Leslie.
Outside the office, Leslie enjoys creating and uploading videos about orthodontics to YouTube, and to other sites as well. Feel free to ask her about them!
---
Tanisha
Orthodontic Assistant
Tanisha is very calm, nice and super easy to talk to. Tanisha is very helpful wherever she is, whether the front desk or assisting the doctors. She loves answering questions about how to care for braces and showing patients how to care for their pearly teeth. Tanisha's energy brings happiness to the team and our office.
On her free time Tanisha loves to dance and listen to music. She enjoys spending time drawing and feeling the music through her art.
---
Jasmin
Administative Assistant
Jasmin is our lovely Administrative Assistant. She loves working at the front desk, providing patients with concerns/questions about insurance. Jasmin loves the health field due to being able to provide help for others. She loves to connect with patients and always want to make everyone feel welcome. She is also fluent in Spanish.
Outside of the office Jasmin loves to go to the park, pool and beach with her husband and kids. She enjoys keeping busy because she believes life is too short to waste.
---
Natalia
Certified Dental Assisitant
Natalia is a Certified Dental Assisitant. She enjoys comforting patients, helping the doctors and helping the patients maintain a lovely smile. She has been working as a dental assistant for 7 years and loves everything about it. She is fluent in Russian and most of all, Natalia loves the energy and environment everyone shares to keep our patients happy.
On her free time Natalia loves spending time with her husband and daughter and traveling to different parts of the world.